"The flood has come!"…
with those words we present our freaking awesome growler, Wesley Beernaert (Lemuria's growling voice). Those are some lines of one of our upcoming album's lyrics. As you might know, we were working this time on a global concept for our music and texts. Wesley understood this philosophy pretty good and he could properly take the role of a stormy, deep and roaring voice on every one of the music pieces we needed it to.
Stone, water, fire, earth are some of the natural forces and characters that we wanted to represent on this new musical work. We are glad Beernaert managed to fulfill our musical demands as well. He put all of his effort to go further with this idea and he even added some other kind of voices than just a harsh style of singing. Surprisingly he has a gorgeous clean voice. We took some advantage of his talent to recreate some passages of our texts.
What about Thomas Hubert? 
Our first growling voice, Thomas Hubert was supposed to continue with us in this new musical adventure but because of his multiple artistic and personal responsibilities he decided to quit the project. _"I'm fed up about not being able to make my engagements and it can no longer continue. I hate the fact that I have to sacrifice my passion and do compromises because of my job but I think that's how life goes sometimes. I don't have enough time to share between 2 bands"_.This was his definite statement and we respected it. It was really a pity to lose his talented voice but we had to look at the future and continue the recording process. After this being said we began to look for a replacement until we finally found Wesley Beernaert.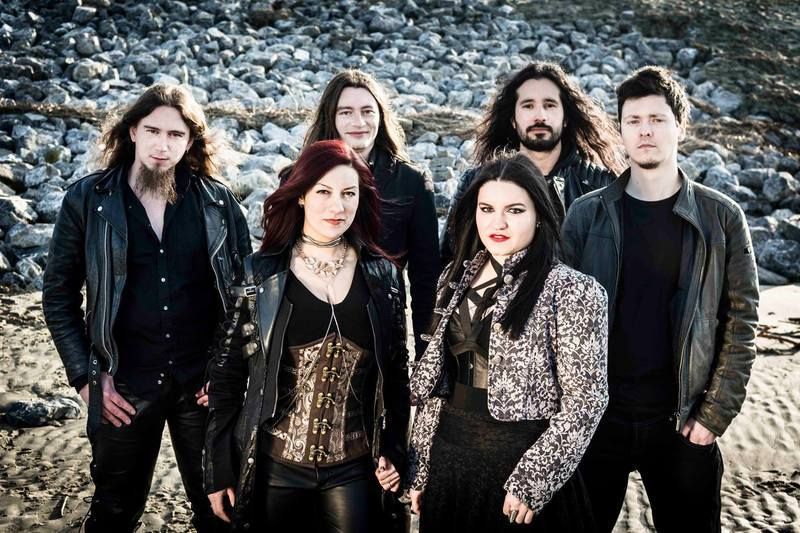 Fabulae Dramatis is progressively growing as a band.
During the composition and recording process we had the great opportunity to get to know each other. We should say coincidence does not exist at all! This new line-up has a lot in common and also a lot of differences… add the following ingredients to the cooking: a multicultural point of view, high sound quality with high standard gear and music production, talented musicians, tons of humor and you get a strong teamwork as result!
What's new?
Maxime and Wesley integrated easily to the project and gave their personal touch to the sound. We also focused this time on harmonies and voices that flow along with the guitar. Daniel's contribution on vocal melodies definitely made the difference on this album, according to us. We secretly suffered a bit trying to follow his unconventional vocal regulations but we had to admit that it helped a lot and that we grew a little bit more as singers! He has a graceful sense of euphony and he wanted to get more involved in the chant and choruses during the composition than just being a passive guitarist.
Dramatis Personae versus roles in the drama.
Fabulae Dramatis is about cooperating and not just taking an individual role. If you ask: is there a lead voice?… Well, not exactly! It depends on the character of the music piece. Isabel Restrepo is the founder of this project but she does not necessary play the main part on it. Hamlet, Isadora and Wesley have also plenty of parts where their voices star with tremendous connotation. The most of us composed or did arrangements in at least one music piece, wrote some line for the lyrics, programmed some soundtracks or played some instrument besides the main one. So you get a multitask group of musicians that enriched their knowledge being flexible and open to each other's suggestions…. and that's the only way you can grow as musician. Be creative by yourself but also accept feedback from other music fellows.
So with this in petto we let you with our last studio report. Enjoy!